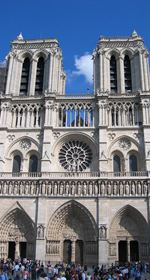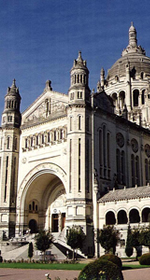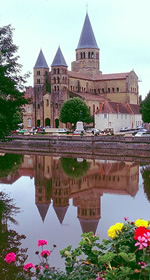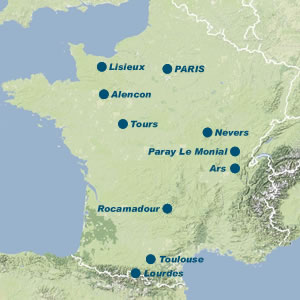 Shrines of France Pilgrimages

Our itinerary of the Shrines of France includes visits to the towns of Lourdes, Lisieux, Rocamadour, Nevers, Ars, La Salette and Paris. During our trip we will visit numerous cathedrals, basilicas and tombs as well as the incorrupt body of St. Bernadette in Nevers. See the town of Lisieux, home to the little flower of Jesus. Visit La Salette, a small village where Our Lady appeared in 1846, whilst in Paris we will sample some of the finest examples of art, culture and architecture.In Rocamadour, we will see the chapel that was built in honour of Our Lady and of course not forgetting the world famous Marian shrine in Lourdes.

Shrines of France Programme



Please see below for a details description of the towns we visit in France. The programme below is only a sample programme. For specific dates and a detailed programme please see our price list.
Paris
During our tour of Paris we will see some of the finest examples of architecture France has to offer. We will see Paris' most famous landmark, the Eiffel Tower. The tower was built in 1889 for the World Exhibition and when construction was completed in 1889, the Eiffel Tower was the tallest structure in the world.We will take a stroll down the famous Champs Elysees, which is bordered with shops, restaurants and theatres before coming to the L'Arc de Triomphe.See the Sacre Couer basilica built in the 19th century and dedicated to the Sacred Heart of Jesus.And visit Notre Dame, a Gothic Roman Catholic Cathedral which is still an active Catholic church in Paris today.
Nevers
In Nevers we will visit the Convent of St. Gildard where we will see the incorrupt body of St. Bernadette.St. Bernadette entered the Sisters of Charity of Nevers in 1866 as she wanted to dedicate her life to religion. She worked in the convent hospital even though she suffered illness herself including asthma and tuberculosis. St. Bernadette died in 1879 after spending 13 years in the convent of St. Gildard. In 1925 her body was exhumed and was found to be incorrupt. It is now in a crystal coffin in the convent chapel.
Lisieux
St Therese of Lisieux is known widely as "the little flower of Jesus".She declares that her conversion took place on Christmas Eve 1886 and she felt a strong calling to become a nun.At the age of 15 she was allowed to enter the Carmelite convent.St.Therese embraced convent life with enthusiasm.She fell ill in 1896. Her last months were painful but she accepted her pain in a spirit of love. She died in 1897 and was canonised in 1925. St Therese wrote an account of her short life which was published after her death.We will visit her childhood home at Les Buisonnetts.There on display, are clothing and personal objects belonging to the "little flower." We also see the Carmelite convent, where she spent nearly 10 years and the great Basilica dedicated to her.
Rocamadour
We travel to Rocamadour, a town located approximately 100 miles from Toulouse. It owes its origin to St. Amador who chose this area for his devotion to Our Lady. St. Amador is said to be Zacheus of the gospel, husband to St. Veronica, who wiped the face of Our Saviour as He carried the cross to Calvary.After been driven out of Palestine in persecution, St. Amador finally arrived in France and built a chapel in the province of Quercy in honour of the Blessed Virgin. Perched on a cliff overlooking the Alzou valley,Rocamadour attracts many people to this sanctuary every year.
Ars
St. John Vianny, the patron saint of priests, was the parish priest of Ars in France in the 19th century.Born in 1786, he became famous for his spiritual direction.He founded an orphanage delivered powerful sermons in his Mass. Living a simple life in Ars he had extraordinary abilities to perform miracles. His ability to heal the sick and read the hearts of penitents attracted thousands of people every year to seek his advice. He died in 1859 and was canonised in 1925. His body was exhumed because of his impending beatification and was found to be in perfect condition.


DATES & PRICES IN SHRINES OF FRANCE | ACCOMMODATION IN SHRINES OF FRANCE